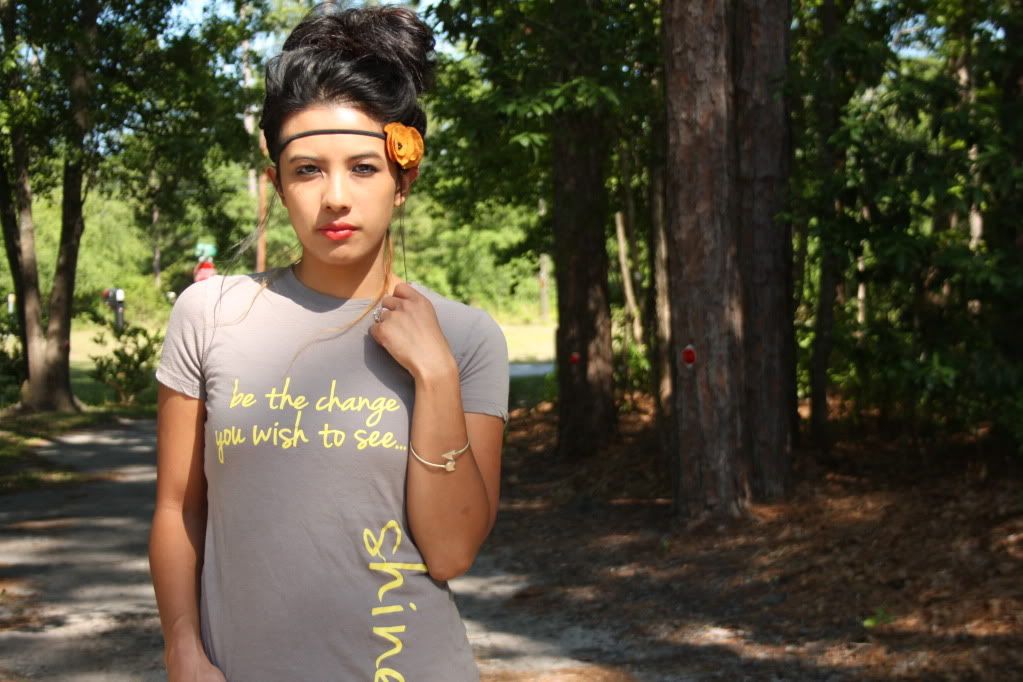 There is a time for everything.
For the car windows to be rolled down and radio tunes cracked up to full blast.
For the oreo dunking contests and popcorn parties.
For painting the finger nails in mint green, the toe nails in coral.
For reading my latest and favorite YA fiction or seeing a midnight moving showing.
For dancing in the kitchen and rocking out in my new shoes.
And then there is a time for the ugly side of things.
For the times I allow worry to consume me.
For the times I focus on myself instead of others.
For the brokenness that comes with the pain of waiting.
For the fear that creeps in - fear of the unknown, fear of that which is uncertain.
I write this because often times lives in the blog world and even in the real world, everything appears to so perfect. Everyone is so happy go lucky (cupcakes all the time for every meal, on the house!) The style blogs are all so flawness (no one has heard of a t-shirt and jeans day?) And even in real life, there are people I know who never talk about struggles or anything imperfect about their lives.
But I guess, no one really wants to talk about the nitty-gritty or the funks that we go through every now and then

- and not just talking about that time of the month, ladies.

And no, I don't think that we need to go around spilling our every sins out in blog world or to every single person that we know.
However, all of this has been on my mind and heart for awhile now - like a big ole plate of spaghetti, all wrapped up and splat in one place. The level of perfection in our world and in our society is set at such a high level of expectation that I believe people strain to get to that place of perfection (and this could be applied to so many area - in relationships, in our businesses and blogs, in fashion, in body image, in our spiritual lives, etc.) that people miss the entire point of living. And in that strain to get to that place of perfection, we all pull out masks to cover up our imperfection. Reminds me of the masks at a masquerade ball - so pretty, so distracting that you can't even make out the real person behind it.
Sometimes we need to remind ourselves and each other: It's okay, not to be okay all the time.
Everybody struggles - one area if not another. Everybody cries - if not in public, in their bed late at night, away from the world. Everybody hurts. Nobody is perfect and we need to stop living like that isn't true.
I recently stumbled across this print and think it hit the spot when it comes to my thoughts this past week. So people, we must live our lives - live it the fullest. Soak it up for the fullest. Eat that red velvet cupcake and enjoy it. Dance in the kitchen or in outdoors in the middle of the street with the world watching. Tell someone they are beautiful - even if that's yourself, looking at yourself in the bathroom mirror when you feel crappiest. Love people and give away free hugs. And wear that dress you have been saving for that special occasion - and who cares if people stare at your oddly? It's your life - live it!
So I may seem like I was rambling to some of you, maybe all (ha!). Maybe it didn't make any sense but my point basically is this: I have good days. I have bad days. All of those days, those experiences are molding and shaping me to be who i am. My heart continues to swell in pure joy, while other times it is being broken and then put back together. And though I am not perfect, my God is perfect. And in His perfection, I know He helps me in my imperfection, in my struggles including those ugly worries, struggles and fears that like to creep up on me from time to time. And also in His perfection, I know I can live life...to the fullest, knowing all good things come from Him (James 1).
One day, I'll look back at my life and know that all of it (the good and the bad) were all pieces of a puzzle, the puzzle of a full life - and I don't want to get to that place in my life, regretting that I used all my energy trying to make my life so perfect that I forgot to truly live.