soooo...my brain is a little dead right now. i have been staring at this screen for oh, an hour or so, flipping back and forth from twitter, mindlessly reading a couple blogs, and checking facebook to see if anyone has popped out a kid or two, maybe got engaged or married. in between all of that, i've stood up twice to grab a big bag of cape cod chips (the original kind is da best and the only kind we eat around here), ran around the living room with my dog, and did laundry. um
, yeah. typical sunday afternoon nap fog. *yawn*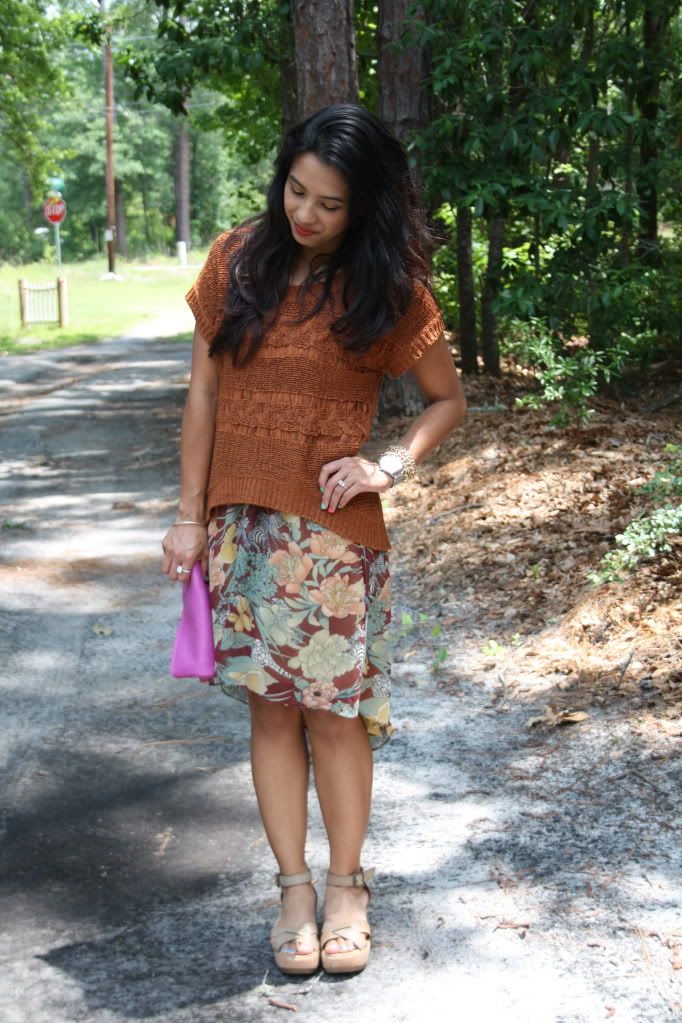 dress: urban outfitters / sweater: forever 21 / clutch: c/o LeMode Accessories / rings: Pandora and the other from an awesome fiance / bracelet: c/o PoshLocket / watch: Fossil / gypsy wedges: c/o Blowfish Shoes / nails: loreal club prive, sally hansen coral reef
however, in other news a couple of other things that really must be discussed:
- if you are a super hero addict like me, then you need to leave your house right now to go see The Avengers. no joke. best super hero movie i have seen in a long time. totally up there with Spiderman, Batman, and Iron Man.
- leaving for GA tomorrow to see the fiance - woohoo! *pump fist in the hair, double twirl on toe, and 5 cartwheels in a row*

(all actions are happening in my mind as we speak, since i am still in that afternoon nap fog afterall.

)
- bathroom conversations at church never cease to be less than awkward. not all of them but most of them really are. must be the lack of caffeine intake before church.
- dunkin donuts blueberry donuts are to die for. had my first one today. where in the freaking world have i been?
- and thank you, thank you for all the comments left from the post over the weekend. i loved hearing your thoughts and it made me wish we could have one big group hug where we could scream yes! amen and amen! we are not alone. kind of like The Avengers. *wink*