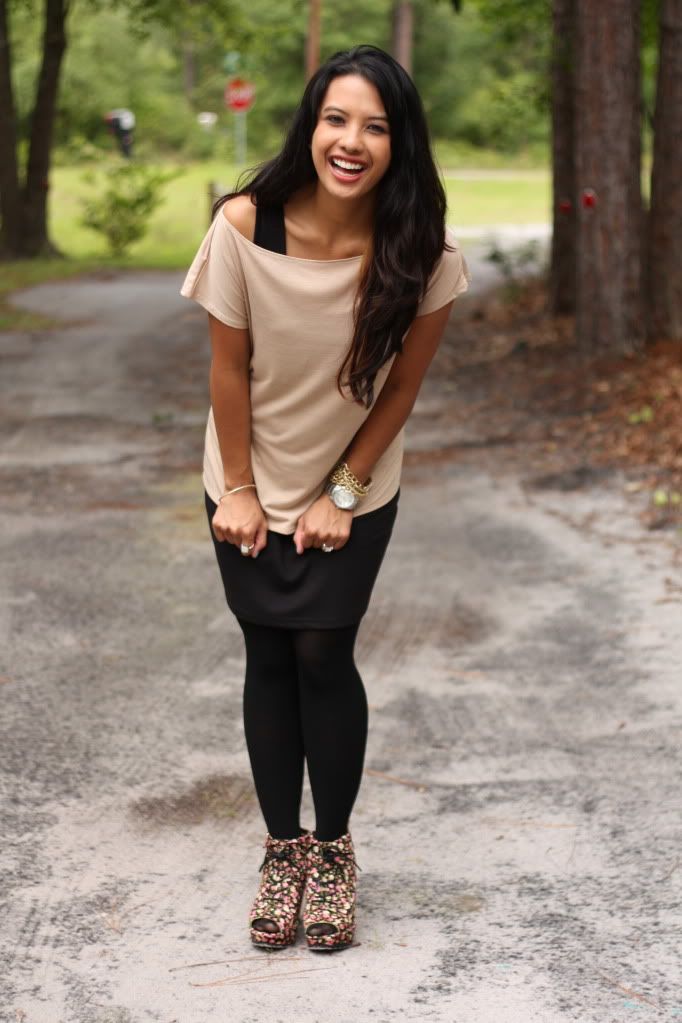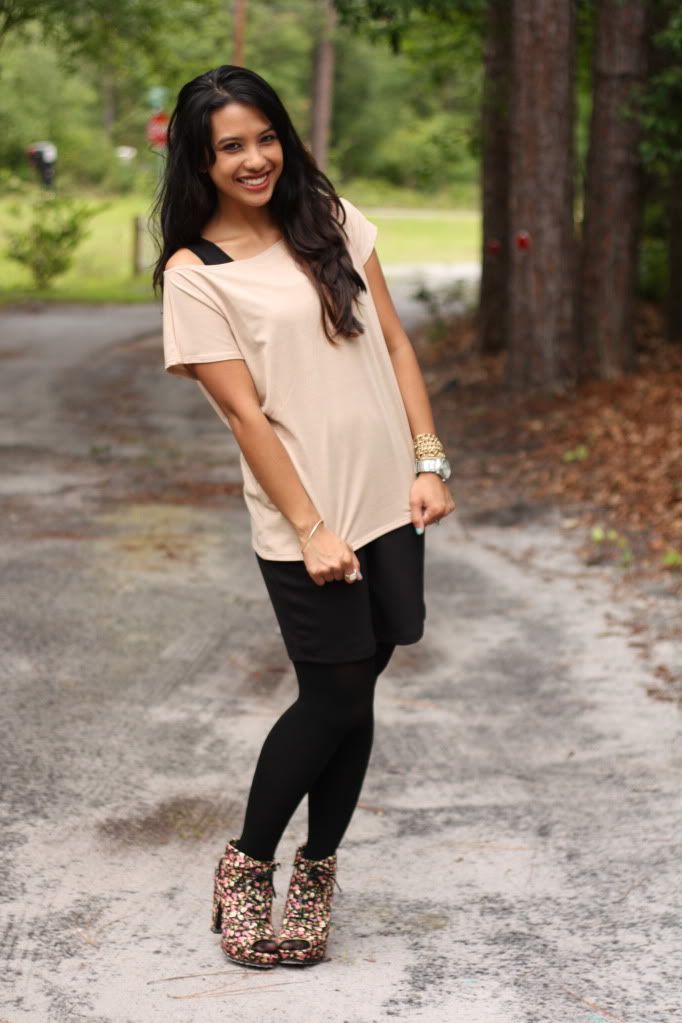 the other day i went shopping and found myself drawn to only neutral colors. oh, you've never heard of them either? you know, the ones that don't belong in the bright colors or neon section (aka the only colors i'm normally ever drawn to) like beige, nude, whites, and browns. so weird for me. i was introduced to a whole new world, it felt like.
but even with this neutral top, i found a way to pop in some color with these crazy awesome wedges. i just can't seem to get away from color. so nope, the child-who-is-forever-in-love-with-80's-neon-colors has not yet left the building.
oh and you knoooow a close-up was necessary on my arrow bracelet, made from katniss' actual arrow.
okay, not really. but i like to tell myself that.
p.s. don't forget the sweet Rissy Roo's giveaway on da bloggity-blog this week!